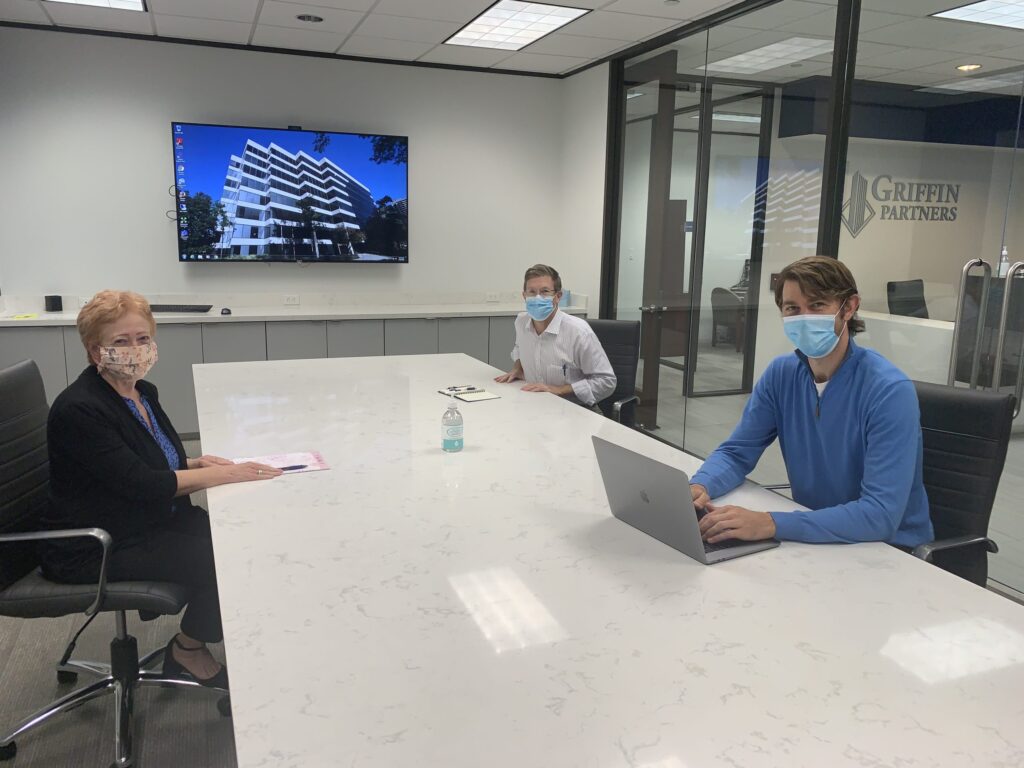 Building Recovery Readiness Task Force
Quarterly Market Thoughts
Q2 2017 Real Estate Market Thoughts
We are scrambling in Houston trying to recover from Harvey. The Griffin Partners team is all safe, but some have completely lost their homes, and some have been flooded to the point that full recovery will take months. Both circumstances are major life disruptions. However, we are all grateful to be safe. Our prayers are
Q3 2017 Real Estate Market Thoughts
As mentioned last quarter, with the benefit of some time and thoughtful perspective, we are able to reflect on Hurricane Harvey and its impact on the Houston area. The storm certainly left its mark, although initial fears regarding the magnitude of damage were overstated, as is often the case in our hyper charged media environment.
Q3 2018 Real Estate Market Thoughts
The yearlong shake down (a.k.a. search) for Amazon's HQ2 has finally come to an end, and with a bit of a fizzle as Jeff Bezos, like Solomon, decided to split the baby. While it may have been a good thing had one of our target investment markets been selected, it bears mentioning that our target
Q4 2018 Real Estate Market Thoughts
The never-ending saga of Washington politics has created an endless news cycle deflecting attention away from what we are all asking ourselves, how much longer the US economy will continue to expand with interest rates which appear to be idling and a partially inverted and generally flat yield curve. Plenty more thoughts on that below.
Q2 2019 Real Estate Market Thoughts
Our TEAM continues to turn over many (rolling) stones to find strong investment opportunities in each of our markets, and considering we last referenced our overall search activity in late 2018 now is a good time to provide readers with a snapshot insight into our investment search statistics. This data is a useful tool to
Q3 2019 Real Estate Market Thoughts
After months of anticipation we finally witnessed the exuberance of the private capital markets and an extraordinary "tech" salesman collide with a more skeptical public market and result in one of the largest IPO flops ever, WeWork. Our team has been wary of the story and ultra-rapid growth of WeWork for a couple of years,
Q1 2020 Real Estate Market Thoughts
The last 60 days has been quite a ride, and it feels more like a year for many of us. We have been flooded daily with news about COVID-19 and its effects on everything from toilet paper to a barrel of oil! As we have highlighted within the last few quarterly reports, there were several
Q4 2019 Real Estate Market Thoughts
We mentioned in our Q3-2019 market report that many existing and prospective partners ask about the trend towards higher office densities and what the long-term impact is on overall office demand. We gather and evaluate data on the subject because it is important to our investment strategy for the portion of our capital allocated to
Q2 2018 Real Estate Market Thoughts
It has been quite an interesting summer, which is winding down as we write despite the prospect of another month of heat here at HQ. It seems like the summer has been defined by contrasts with countervailing forces lining up against each other of late. While politics in DC are more roiled than ever, the
Q1 2018 Real Estate Market Thoughts
Many interesting things have happened in the broader world as well as in our little corner since we last wrote. The US 10 year Treasury peaked briefly above 3%, proving our powers of prognostication to be rather pedestrian. A wager or two was lost as a consequence of that cyclical milestone, but it may be
Q4 2017 Real Estate Market Thoughts
Our team has been quite busy during the fourth quarter of 2017 and the first two months of 2018. The final closing of Fund III, multiple dispositions, a closed acquisition and a long pending acquisition which is finally back on track have kept us occupied. Details follow on those transactions. All of that activity has
Press Releases & Public Announcements