Letter From the CEO of Griffin Partners
From the day in 2001 when I joined my father, Fred Griffin, our company's Founder, we have held family at the center of our core values.
We believe in fostering an environment for our team that warmly welcomes and supports them, as a family would. Our approach to investing in commercial real estate is conservative, and prioritizes the preservation of capital, corresponding with the financial goals of the most successful families. Unsurprisingly, many of our investors are family offices.
Over almost four decades, through experience and practice, we have developed a proven process for identifying promising real estate investment opportunities, executing operating strategies and harvesting successful investments. We extend our core values to developing deep relationships with our partners. In fact, we named our firm Griffin Partners to reflect our conviction that strong relationships with like-minded partners and aligned interests are the absolute best assurance of successful outcomes. We are proud that our extensive investment track record demonstrates that success.
I am honored to carry on these traditions and principles for the next generation and those yet to come. We welcome new relationships with new partners who share our values as we continue to provide quality real estate investments and services to our extended family of respected partners and friends.
Gratefully yours,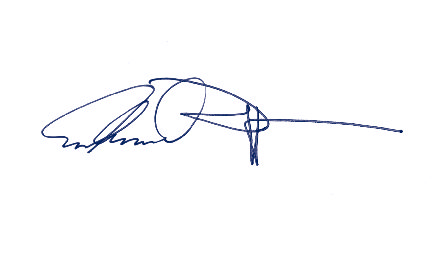 Edward M. Griffin
Chief Executive Officer
Company History
Griffin Partners is an entrepreneurial commercial real estate investment, development, and property management firm. We believe that value-add investments generate the best risk-adjusted returns, and therefore the firm focuses primarily on acquiring value-add infill office and light industrial assets using conservative leverage. The performance of these existing assets can typically be improved through modernization, proper capitalization and the application of our deep asset management experience. Additionally, in the current cycle, we believe that developing carefully designed logistics and light industrial assets yields compelling risk adjusted returns. Our principals invest alongside our investor clients, demonstrating fully aligned interests in every project and perpetuating a culture of integrity, collaboration, and precision. The partners comprising the investment, property and asset management leadership team have an average tenure at Griffin Partners of 17 years and average industry experience of 31 years. Founded in 1980 by Fred Griffin, the company began as a development and construction management firm and expanded to investment and property management services. Since inception, Griffin Partners has been involved with the acquisition, development or management of 79 assets compromised of 112 individual properties encompassing 18 million square feet with an aggregate value exceeding over $2.5 billion. The goal of every investment is to enhance performance, reduce risk, and support a diversified portfolio. Through all these assignments, Griffin Partners has built a reputation of providing lasting, client-focused relationships, with a passion for creating value for our investors and trust in our expertise.
The Highest Valued Investments Create the Highest Valued Returns